About Me
IoT Expert, WoT Pioneer, Blockchain enthousiast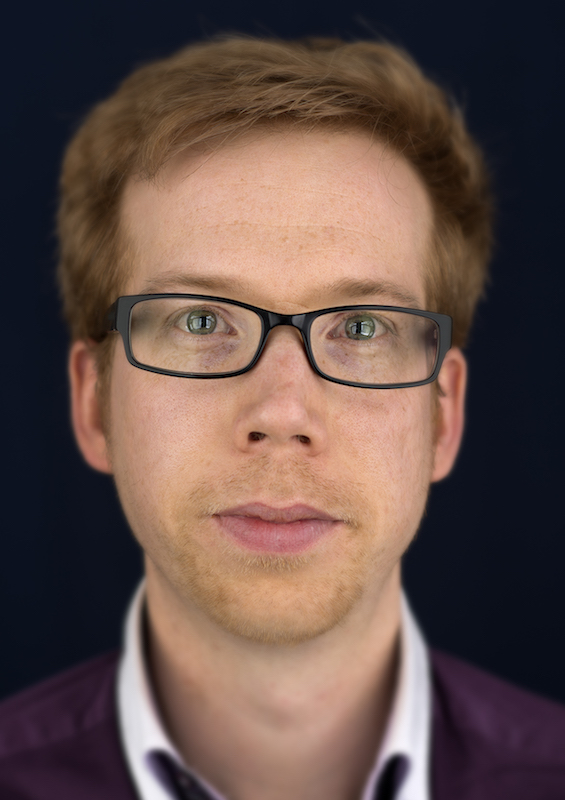 Resume
12+ Years of Experience in IoT
Education
2010 - 2011
Invited Researcher
MIT
Invited visiting researcher working on using cloud computing and Web technologies to modernize the supply chain, RFID and IoT system for the MIT Auto-ID labs.
2005 - 2007
MSc in Computer Science
Lancaster University & University of Fribourg
Master in computer science with a specialization and master thesis in Ubiquitous computing at Lancaster University.
2002 - 2005
BSc in Computer Science
University of Fribourg
Bachelor in computer science & Entrepreneurship.
Experience
2011 - Present
Co-founder & CTO
EVRYTHNG
Founder, lead architect and engineering team lead at EVRYTHNG: a PaaS for the Internet of Things managing billions of connected identities. Helped creating and growing the company from 4 to 60 people in London, New York, San Francisco, Zurich and Minsk. In particular, I built the engineering team as well as the innovation team focusing on cutting edge technologies and contributing to research projects.
2007 - 2011
Research Associate
SAP
Developing software architectures for the Internet of Things. Integrating RFID readers, wireless sensor networks, machines and appliances with business applications such as ERPs, CRMs and manufacturing systems using Web technologies.
2008 - 2011
Research Associate in Auto-ID
Auto-ID Labs, Zurich
Research Associate for the Information Management group and the Auto-ID labs (RFID) of the ETH Zurich and the University of St-Gallen leading projects in UHF RFID, NFC, mobile and IoT projects for Nokia.
Management Skills
Innovation & Research teams
Agile Project Management (SCRUM)
Entrepreneurship
Invention & Intellectual Property
Technical Skills
IoT protocols:
Zigbee, Thread, Bluetooth, LoRA, Sigfox, MQTT, CoAP, WoT
Auto-ID tech:
RFID, EPC, NFC, UHF, GS1, Barcodes, IR
Web architecture:
REST, HTTP, HTTP/2, WS, Web Security, Semantic Web, JSON-LD, RDFa, DNS, TCP, IP
Web programming:
Javascript, Node.js, Java, HTML5
(Big) Data:
SQL, NoSQL (MongoDB, Redis), Streaming, Datalake
Cloud tech:
AWS, Docker, Linux
Blockchain tech:
Bitcoin, Ethereum
Press & Links
Blogposts, Projects, etc.
Bylines, blogposts & articles
Books
Books I co-authored
Building the Web of Things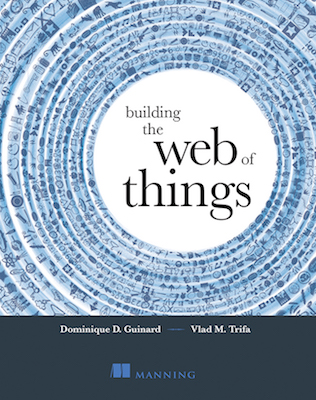 Building the Web of Things is a guide to using cutting-edge web technologies to build the IoT. This step-by-step book teaches you how to use web protocols to connect real-world devices to the web, including the Semantic and Social Webs. Along the way you'll gain vital concepts as you follow instructions for making Web of Things devices. By the end, you'll have the practical skills you need to implement your own web-connected products and services.
Using the Web to Build the IoT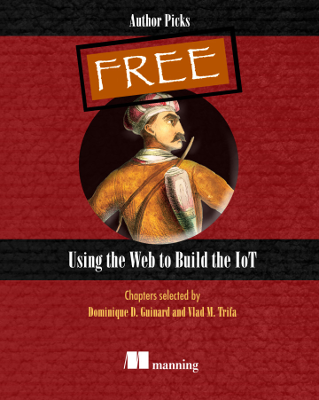 Using the Web to Build the IoT is a collection of six hand-picked chapters that introduce the key technologies and concepts for building the application layer of the IoT. Dominique D. Guinard and Vlad Trifa , authors of Building the Web of Things, selected these specific topics to give you an overview of the Web of Things architecture, along with techniques for data ingestion, searching, security, and visualization.
Get in Touch
Get in touch for consulting, projects, speaking opportunities.